Carlos Alcaraz was all praise for Novak Djokovic as he ended this year as the World No. 1. He was also hopeful to challenge that rank in the upcoming season.
Djokovic who is the top seed in the ATP Finals won this trophy after his win against Holger Rune on Sunday. He was just a win away following his Paris Masters Title last week.
Carlos Alcaraz had an early exit at the Paris Masters which reduced his chances for this trophy by a significant amount. He lost to Roman Safiullin in the first round in straight sets. Djokovic was 500 points ahead of him at the Paris Masters and his race was clear after Alcaraz's first-round exit. Alcaraz was fighting for his second trophy after finishing 2022 as the No.1.
Alcaraz still had a chance if he could win all the matches in the ATP Finals and at the same time Djokovic lost all his group-stage matches and faced an early exit. But Djokovic, who has lost only 5 matches this season had to manage just one win in this tournament for the trophy. 
Alcaraz truly believes that Djokovic deserves to be the No.1 with his tremendous form. Djokovic has won three of the four Grand Slams and reached the final of the fourth. He has also won two Masters titles and reached the ATP Finals. And despite this, Djokovic still feels that it was not the best year for him.
"I had my chances to be #1, but I couldn't convert them. All I can say is that he deserves it and that I will fight him next year."

– Carlos Alcaraz to Turin Press
Carlos Alcaraz says Novak Djokovic deserves to be the world #1:

"He deserves it, of course. He has won three of the four Grand Slams & has reached the final of the other. You have won two or three Masters 1000s. He deserves it. He's only lost five matches in the whole year, it's… pic.twitter.com/X94wdlG4qa

— The Tennis Letter (@TheTennisLetter) November 13, 2023
---
"2023.. Not the best year," Novak Djokovic recalls even better calendar year performances from his past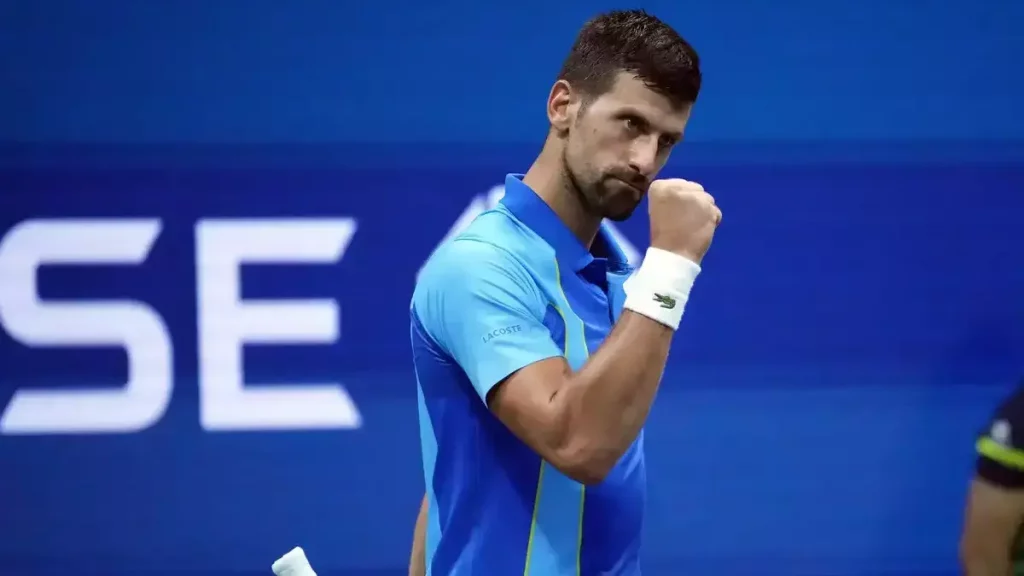 Novak Djokovic won the 2023 Australian Open, the 2023 French Open, and the 2023 US Open and was very close to winning his fourth Grand Slam at Wimbledon having reached the finals.
It is not the first time that Djokovic has managed to win three out of four Grand Slams and ended the year as the No.1. He has already done it in 2011, 2015, and 2021.
The scenario in 2023 has been very different from his previous years when he won three Grand Slams. He had played more tournaments and matches compared to 2023. This season he has played only 10-11 selected tournaments and has lost only 5 matches in total. Considering these records, he calls 2023 "one of the best years".
"I've played 10-11 tournaments this year, I played the least of anybody, and I just managed to peak at the right tournaments at the right time and that's what it matters to me."

– Novak Djokovic to TennisTV
Add Howdy Sports to your Google News feed.