Roger Federer was seen with a set of twins in an advertisement for 'Jura' known for their coffee machines and his fan's reactions were epic.
'Jura Elektroapparate AG' is a Swiss developer and distributor of home appliances founded in 1931 but the company now focuses only on fully automated espresso machines. Roger Federer has been associated with this brand and was made the brand ambassador in 2006. He was featured in a recent commercial for 'Jura' with two twin girls.
Fans were quick to relate the twin girls to Federer's children. Federer is married to Mirka Federer and was blessed with a pair of identical twin girls in 2009. He was again blessed with a pair of identical twin boys in 2014.
His daughters are named Myla and Charlene and his sons are named Lenny and Leo. He always traveled with his wife and kids to his tournaments. They were seen enjoying his matches from the gallery.
The commercial shows Federer has no coffee left in his house and then he goes up to his neighbor to ask for coffee. As he rings the bell, two identical twin girls open the door and he asks them for coffee.
" Gladly both "☕️☕️ #RogerFederer #Jura pic.twitter.com/3J7QkulNmT

— Dinora♥RF 🐐 (@norinchi_df) November 7, 2023
---
Robert Federer likes to "go to the mountains" with his grandchildren after Roger Federer's retirement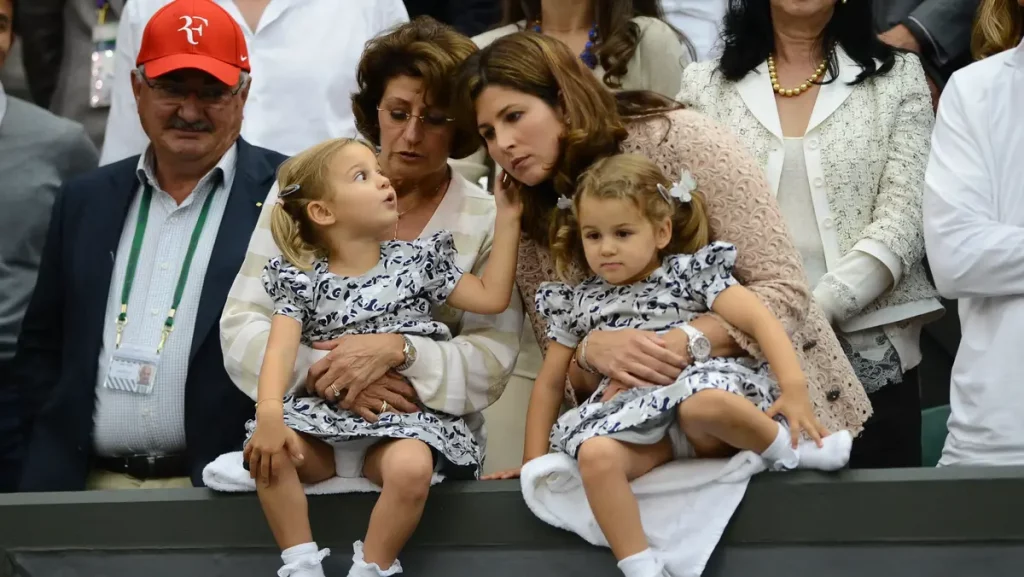 Robert Federer, the father of Roger Federer mentioned how he spends time with his grandchildren after the retirement of his son.
Roger Federer retired from professional tennis at the 2022 Laver Cup after playing the sport for almost two and half decades. He retired in front of his family and fans in London last year.
He has always been a family man who most of the time traveled to the tournaments with his family. His parents, wife, and his kids were seen cheering from the gallery. His father mentioned how their travel has decreased since he retired.
Robert mentioned that he likes to spend time with his grandchildren and go to the mountains whenever they are free. He likes the increase in quality time among the family since Roger's retirement in 2022.
Add Howdy Sports to your Google News feed.