The Rock, aka Dwayne Johnson, might not return to WWE anytime soon, but he sure did make his return to the Fast & Furious franchise after vowing never to return again.
Dwayne Johnson and Vin Diesel's issues are well-known by fans of the franchise. He also had some bad blood with another member of the cast, Tyrese Gibson. This is a whole different story, involving the release of Johnson's solo film of the Fast & Furious franchise, called Hobbs & Shaw. However, after his beef with Vin Diesel blew up, Johnson didn't return for the previous installment of the franchise, F9. And Johnson didn't think that he would return ever again until the news of his cameo in Fast X came out.
The Wrap is now reporting that Dwayne Johnson apparently makes his return to the series. His character, Hobbs appears in a short cameo in the post-credits sequence. What comes off as a surprise is the fact that Johnson publicly declared that he would never return to the franchise. This was in 2021, when Vin Diesel begged Johnson to return to the franchise. The WWE star called out Diesel in his attempts of "manipulating" him to return one last time.
"I told [Diesel] directly that I would not be returning to the franchise. I was firm yet cordial with my words and said that I would always be supportive of the cast and always root for the franchise to be successful, but that there was no chance I would return. Vin's recent public post was an example of his manipulation. I didn't like that he brought up his children in the post, as well as Paul Walker's death. Leave them out of it. We had spoken months ago about this and came to a clear understanding", Johnson told CNN.
But it now looks like Dwayne Johnson has changed his mind. He will likely be involved with the remaining Fast movies. Vin Diesel had already confirmed that Fast X would be the start of a trilogy. And this trilogy would mark the end of the franchise as a whole.
The rivalry between Dwayne Johnson and Vin Diesel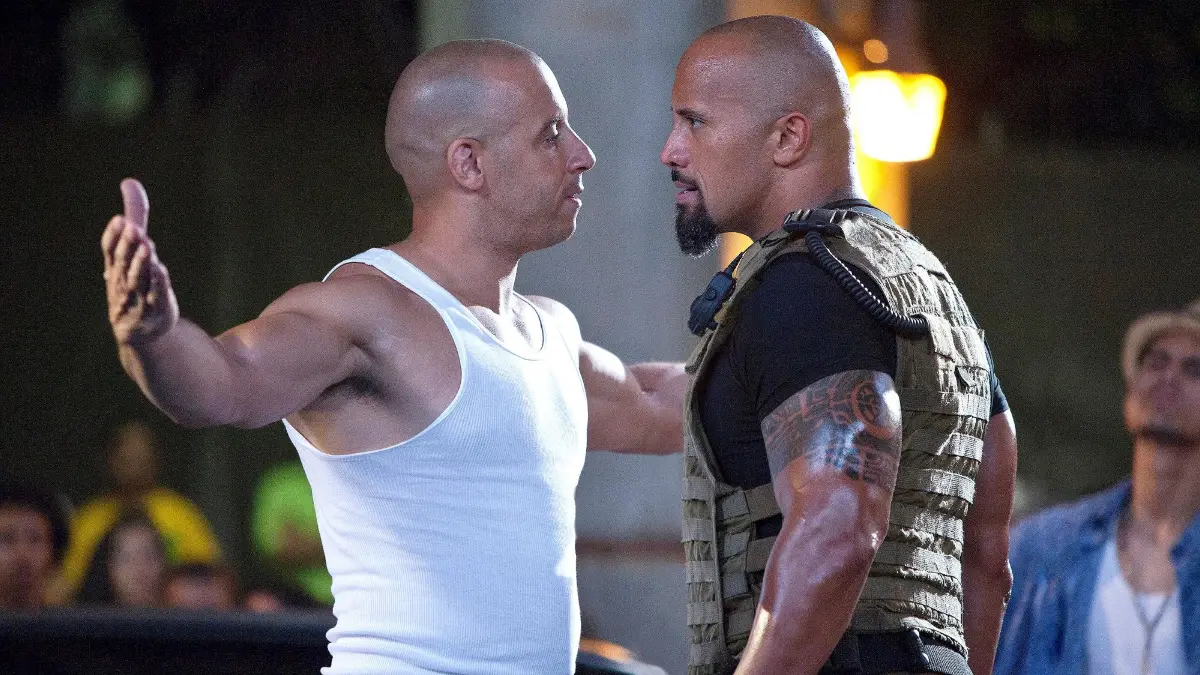 The rivalry between Dwayne Johnson and Vin Diesel started when Diesel was apparently creating tension on set. The beef between the two stars became public in 2016 when the two had a falling out during the making of The Fate of The Furious.
Vin Diesel had owned up to his fault in creating tension between them on set. He justifies his actions, saying that he had to step in to get the performance he wanted from Johnson by treating him with some "tough love". This didn't end too well for either of the stars, as Johnson decided not to return to the series. But with the recent news now reporting otherwise, it looks like he changed his mind after all.
Catch the movie in theatres on Friday, May 19th as the final chapter of the Fast & Furious franchise begins.
Read More: "I can not be f**king broke"- Dwayne Johnson reveals his driving ambition that led him to success
Add Howdy Sports to your Google News feed.