Coco Gauff ended her partnership with her co-coach Pere Riba after five long months. She confirmed the news of their split in an interview after her win against Ons Jabeur in the WTA Finals.
Gauff hired Ribe as her head coach 5 months ago ahead of the Eastbourne International in June. She went on to win her first-ever WTA 500 at the Washington Open and weeks later her first WTA 1000 Title at Cincinnati Open under his tutelage. She continued her form and won her first Major, the 2023 US Open. The teenager has been in great form and also reached her career-best ranking of No. 3.
Brad Gilbert is also a part of her coaching team. He has worked with some great tennis players. He was hired by Coco Gauff as her coaching consultant sometime after Ribe was hired.
For someone like Pere Ribe who has helped to play her best tennis was not at all expected to leave. Only Brad Gilbert was seen at her match yesterday as her coaching staff. The news came as Gauff mentioned in an interview after her win against Ons Jabeur in the WTA Finals. This is what she said in the interview:
"Unfortunately it wasn't my decision, but we had to end the partnership. I had a great time with him and wish him the best for his next chapter. If it was me, I would have loved to have him here. But things happen, life happens. No bad terms on our end. Sometimes people think it is bigger than what it is. Some things didn't work out. That's all."

– Cancum Press interview
Pere Ribe is a tennis coach and former professional tennis player from Spain. He reached his career-best ranking of No. 65 in 2011. He has won 21 singles titles in the ATP Challenger Tour and ITF Mens World Tennis Tour. In his coaching career, he previously coached Qinwen Zheng from 2021-2023 and helped her improve her rankings from 169 to 19 in the WTA rankings.
---
Zendaya sent a heavy bouquet to Coco Gauff after her US Open win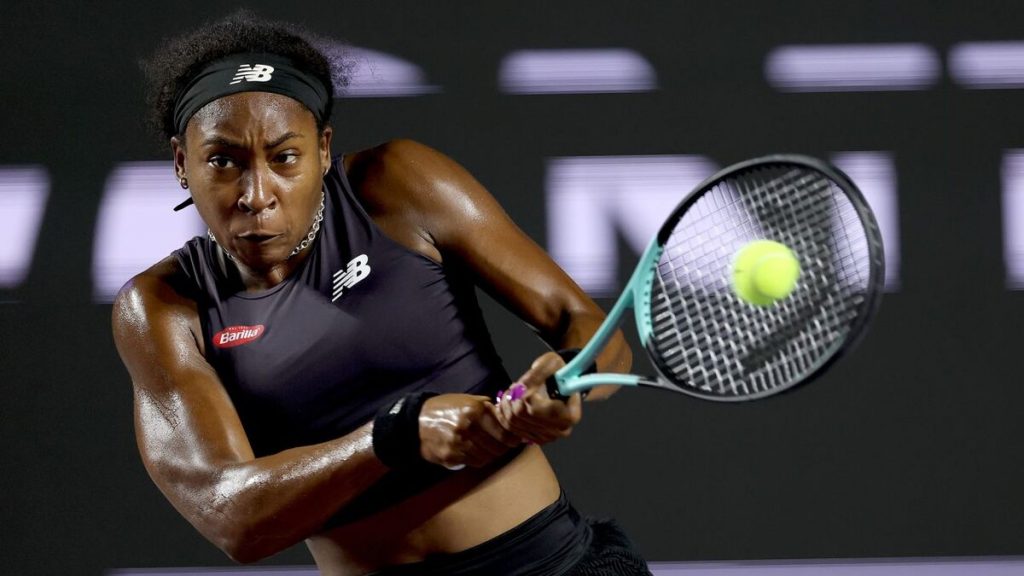 Coco Gauff mentioned that she received a heavy bouquet weighing around 50 pounds from Zendaya.
Coco Gauff recently won the final against Aryna Sabalenka 2-6, 6-3, 6-2 to lift the US Open Title. It was her first Major title and became the youngest player to do so after Serena Williams in 1999.
Coco Gauff in the post-match interview with Tennis Channel was asked about the craziest thing she did after her US Open win.
She said that she had not done anything cool as such but she was overwhelmed by the messages of the celebrities. And above it all Zendaya sent a bouquet to her house which she and her brother found very heavy to lift.
Add Howdy Sports to your Google News feed.