Brock Lesnar was supposedly bleeding during WWE Backlash 2023 in his match against Cody Rhodes in the main event. Lesnar snapped his head into the open turnbuckle which led to bleeding. He further received a huge standing ovation from the crowd after the event went off the air.
WWE Backlash 2023 saw two huge megastars collide in the main event featuring Cody Rhodes and Brock Lesnar in front of the hyped-up Puerto Rican Crowd. Lesnar started bleeding after he hit head-first into the open metal turnbuckle. Brock was bleeding throughout the match and was covered in blood until the end. Though it was speculated that the blood was accidental, it was revealed that the blood was planned and real. It was also revealed that Brock didn't use any blade but actually blasted his head into the turnbuckle making his head bleed.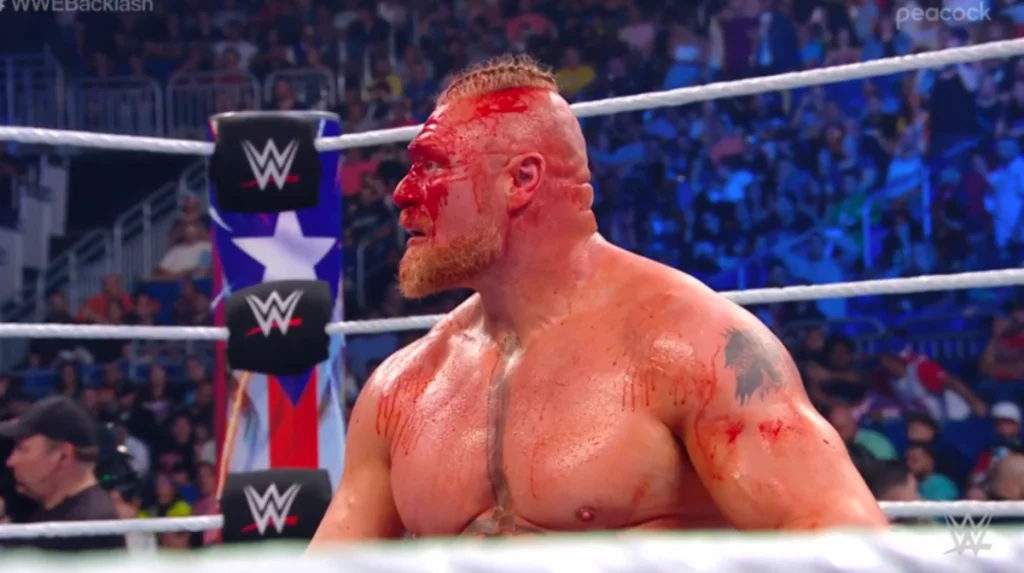 WWE uses a no-blood policy which also mentions referees clean up blood as soon as possible. This ensures that blood is not shown on TV for a longer period following the PG guidelines. This policy is not applicable to Brock Lesnar as he made himself bleed during the match.
Dave Meltzer revealed this policy on Brock Lesnar while being on Wrestling Observer Radio. He stated, "They let it go because that was the script. It's unusual with anyone else, and we've just seen it with Finn Balor. The difference is with Finn Balor it was an accident, with this it was part of the show."
"Lesnar has different rules than everybody else, and if Brock wants color (blood)… we've seen it how many times on pay-per-views, probably half-a-dozen times, maybe more…"
Brock Lesnar received a huge standing ovation from the crowd despite being on the losing end. The pop was totally unexpected as Brock is a heel in his current storyline against Cody Rhodes. Listening to the chants of 'Suplex City', Lesnar was pumped up and jumped for a little bit.
BROCK LESNAR FUTURE AHEAD OF WWE BACKLASH
Cody Rhodes was given a chance at the new World Heavyweight Championship as he was included in the tournament. He faced The Miz and Finn Balor in the qualifying match. Brock Lesnar interfered after costing Cody the match and therefore challenging him to a match at Night of Champions. Lesnar appeared with a big cut and a black eye on RAW indicating his injuries from Backlash.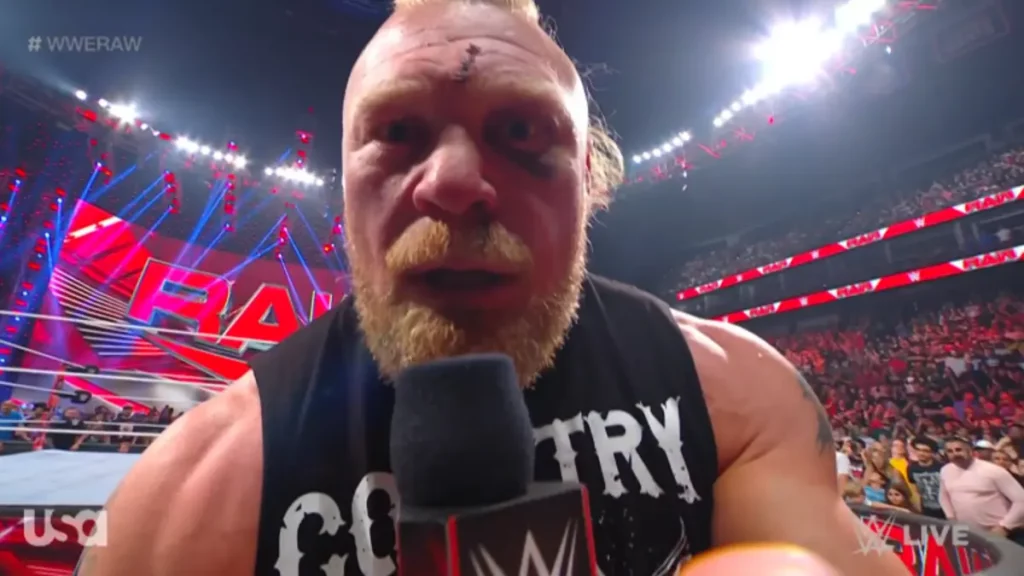 The rivalry between these is about to reach its boiling point as Lesnar seeks revenge after his loss at Backlash.
READ NEXT: TOP 10 WWE VILLAINS OF ALL TIME
Add Howdy Sports to your Google News feed.