Lionel Messi is no doubt the best player of all time the world of football has ever witnessed. He has to be. If not Messi then who? The ball control on this player is just unrivaled. When watching him play it seems like the ball and Messi are not separate but a single entity.
His game sense, presence of mind on the field, passing ability, and accuracy is second to none. Messi does things that nobody has ever imagined. He finds trajectories and paths that no ordinary can see.
His skills have paved a very easy way to victory for Barcelona in the past 16 years of his service. He came in clutch multiple times and single-handedly carried his team to victory in some of the most important matches. He has scored 474 goals in 520 matches in the striped Barca jersey.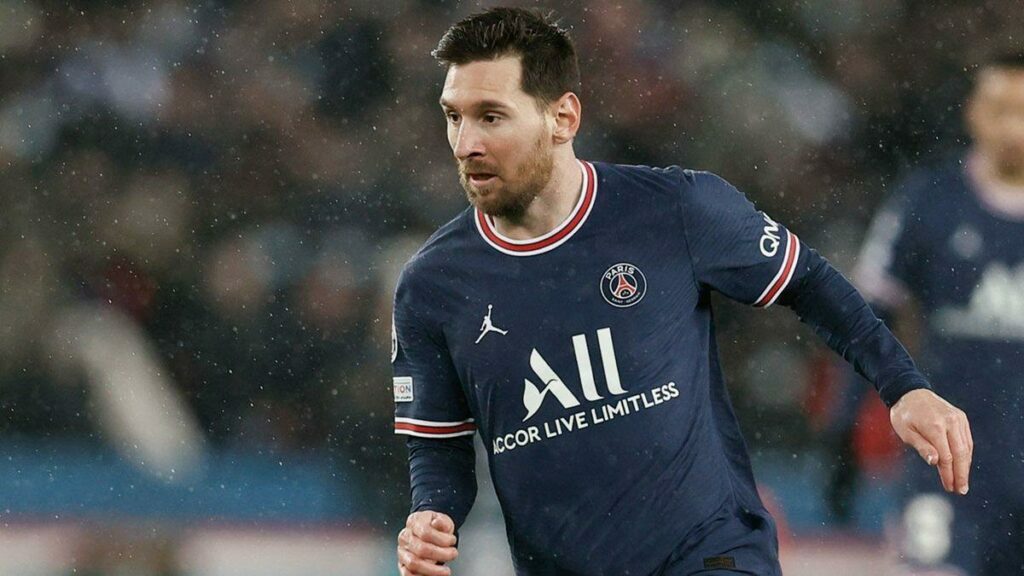 However, Messi now plays for the French giants Paris Saint Germain alongside his former Barcelona teammate Neymar and football icon Kylian Mbappe. He has played 26 matches for the team so far and has scored 6 goals for them.
This Argentine superstar when given possession of the ball never stops amazing us with his superhuman plays. He defies all common logic and doesn't care for the laws of the universe. Gravity? What is that? Let us take a look at the 5 times Lionel Messi went absolute God Mode.
5. Against Getafe(2014)
In the round of 16 matchup of the 2014 Copa Del Rey between Barcelona and Getafe, Barca lost one of the important forwards early in the game. Neymar was out of the game due to an injury inflicted on his ankle.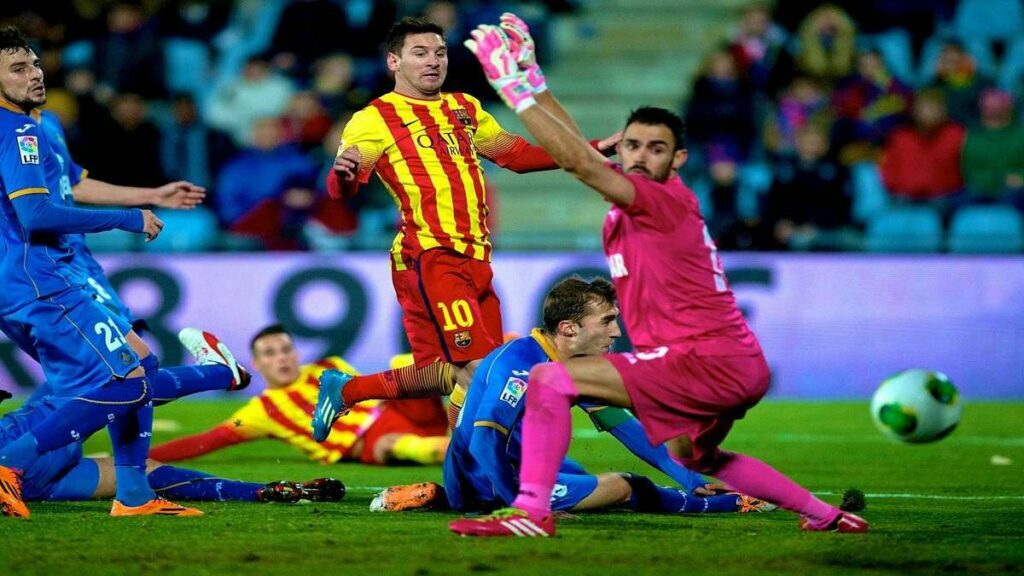 Messi took things into his hands as he went on to score two goals in that match to get the aggregate up to the 6-0 mark. He put on a show that the audience would never forget in their lifetime.
Messi had already scored a goal in the first half. But he didn't stop there as he went on to score an incredible solo goal in the 63rd minute of the game. Messi started from the mid-line and carried the ball towards the opposition's goalpost. He was tackled by an opposition player and almost lost his balance. But he recovered and went on to dribble the ball past three more defenders and finally beat Jordi Codina with an incredible shot from a humanly impossible-to-shoot angle.
4. Against Real Betis(2019)
Messi's other amazing goal comes from a matchup between Barcelona and Real Betis on 18th March 2019. The scoreline ended as 4-1 in favor of Barca when Leo Messi went on a rampage and bagged a hat trick.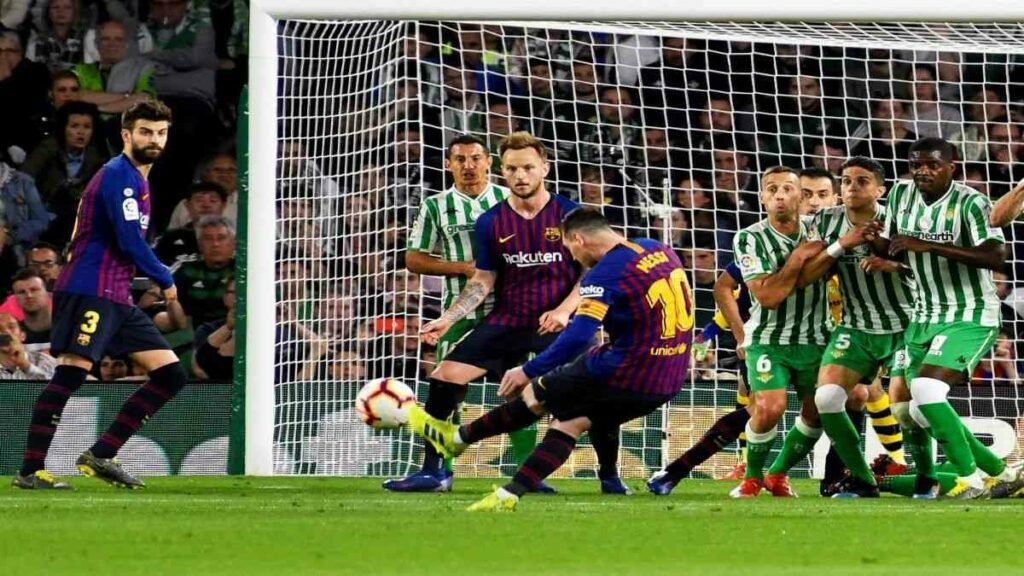 All his goals were extraordinary. But the hat trick goal was just sensational. Messi was given a short pass from his fellow teammate Ivan Rakitić but there were no openings visible. At least not to ordinary human eyes.
This is when Messi chips the ball in the air past all the defenders and eventually the goalkeeper. The ball went off the top aluminum and straight found its way to the net after a bounce.
3. Against Real Madrid(2011)
Scoring a normal goal is a big thing in itself when it's El Clasico. With more than just the win at stake, players give it their all to guard their honor and declare their domination in this matchup between the two biggest teams from the Spanish region: Real Madrid and Barcelona.
To take it to the next level, the match was a decider match for the UEFA Champions League final of 2011. But Messi didn't seem to have flinched even a little by this as he scored one of the craziest solo goals of all time.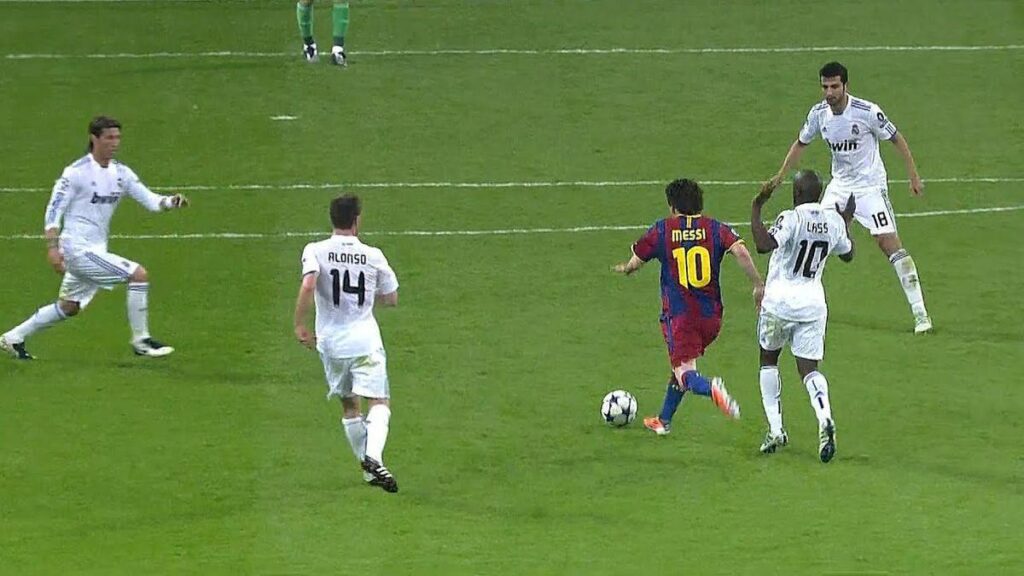 Messi from the mid-line played a pass to Sergio Busquets to which Sergio reacted with a slight tap. It seemed like Sergio was telling Messi that he alone is enough to score the goal. Messi understood the assignment.
He took the ball and pierced through Madrid's airtight defense with ease and in a blink of an eye he was seen beating their Goalkeeper with an amazing shot from his right foot.
2. Against Athletic Bilbao(2015)
This goal showcases that circumstances don't mean much when Lionel Messi has the ball. He is immune to pressure even if the match is high stakes Copa Del Rey final. He treats them all equally and knows just one thing: How to score a phenomenal goal.
Messi was completely unstoppable in the game. He scored one of the best solo goals of his career in this matchup. He went on to beat three defenders at the same time with his amazing dribbling skills. he then went on to beat more defenders before finally beating the Goalkeeper to the ball as the ball found itself touching the net inside of the goalpost.
1. Against Getafe(2007)
Leo Messi was just 19 years old when he did this masterpiece strike against Getafe. He found the ball way back in his own half. But that didn't stop him from dribbling past two Getafe defenders. He nutmegged both the defenders to be more precise.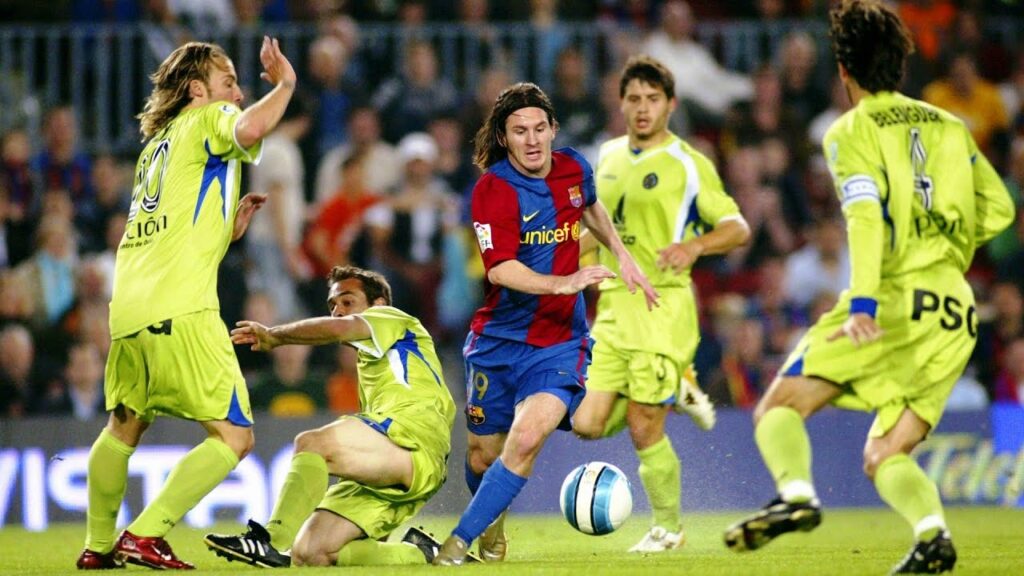 Messi then carried the ball with full speed before beating two more defenders with his amazing footwork. Now all that was left was one more defender and the final boss: the Goalkeeper.
However, Messi beat the goalkeeper with his amazing dribble past him and chipped the ball above the sliding defender to find the net. This marked Messi's presence and skills on the entire world as they watched him completely annihilate the entire defense of Getafe.
Read next:
Top 10 players with the most assists in La Liga history
Top 10 most handsome black footballers of all time featuring Romelu Lukaku and Paul Pogba
Who is Trent Alexander-Arnold's girlfriend? Know more about Hannah Atkins
Add Howdy Sports to your Google News feed.