One of the most renowned and successful managers of all time, Jose Mourinho is also an internet sensation and is often seen making headlines for his controversial statements or his full of himself attitude.
Mourinho has coached many big teams and is the first manager to win in any major European competition with four different clubs. He is also the first manager to get himself a UEFA treble.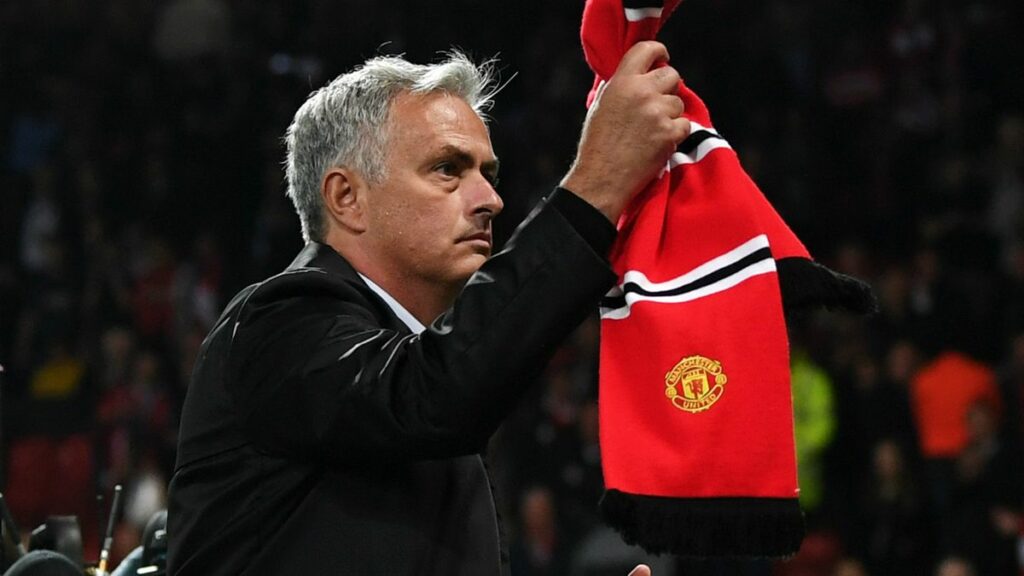 Mourinho has managed Manchester United, Tottenham Hotspur, Inter Milan, and Real Madrid. He currently is the manager/ coach of the Italian club Roma with whom he won the inaugural season of the UEFA Europa Conference League.
However, his most memorable time comes with the English giants Chelsea. He coached The Blues for a total of 5 years and won three Premier League titles, a FA Cup, and placed second in the Super Cup in 2013.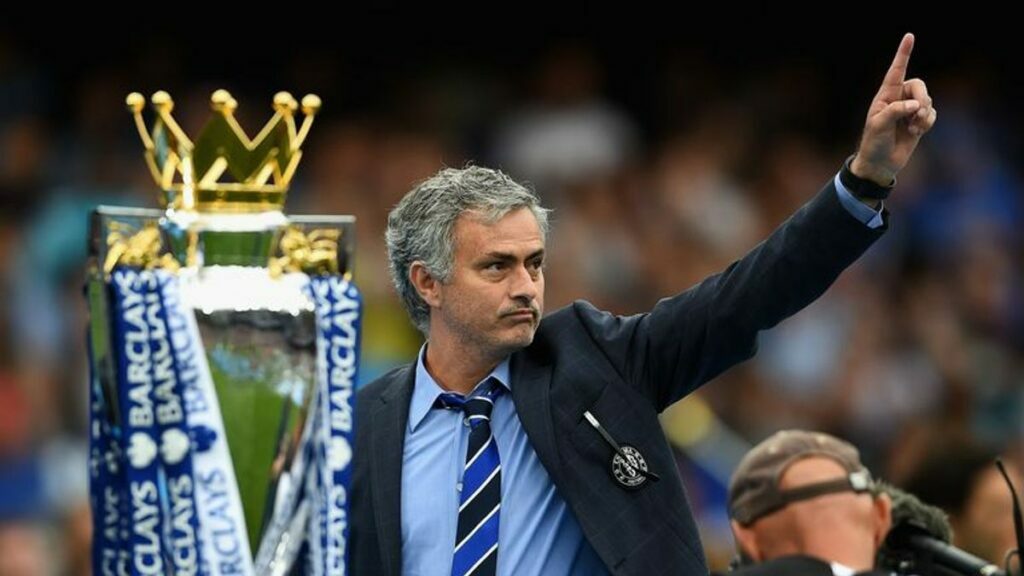 It is not all about the achievements. Mourinho has given us many other memorable moments to remember apart from his unique playstyle. He is quite famous for his quotes and likes to stir up the surrounding with them. Let us take a look at the Top 10 amazing quotes from the Chelsea sack Jose Mourinho.
10. "It's like having a blanket that is too small for the bed. You pull the blanket up to keep your chest warm and your feet stick out. I cannot buy a bigger blanket because the supermarket is closed. But the blanket is made of cashmere"
These were the words out of frustration by then Chelsea manager Jose Mourinho on the string of events leading to more and more players becoming victims of injuries on and off the field.
Jose still showed hope by saying that he has fewer players left but all of them are top-class and quality players who can still carry on his legacy and show results.
9. "If they made a film of my life, I think they should get George Clooney to play me. He's a fantastic actor and my wife thinks he would be ideal."
Jose Mourinho expressed his thoughts on making a movie about his life. And he was very specific about what and how it would go. He wished that the actor chosen for his remake should be George Clooney.
And when he was asked about the reason, he said that he loved Clooney's work, and his acting and he found himself handsome enough to enact Jose. He also added that his wife found Clooney the perfect fit for Jose's role.
8."If the club decide to sack me because of bad results that's part of the game. If it happens I will be a millionaire and get another club a couple of months later"
These were his words when he had a dry spell at Chelsea showing very less results in the near past times. He said that it doesn't matter if the Blues decide to sack him off, it's part of the game.
He also adds that it will not affect his career as he will instantly sign another million-dollar contract and carry on with another club the following season. However, Chelsea executives sacked him 6 months later for his poor performance.
7. "You can say the linesman's scored. It was a goal coming from the moon or from the Anfield Road stands"
These were the views of Jose Mourinho on the 'ghost goal' scored by Luis Garcia in the Champions League semi-final matchup between Chelsea and the Reds. Manchester United scored their first goal just 3 minutes into the game.
However, the ball was cleared on the goal line by the Chelsea player but the linesman and the referee decided that it was a fair goal and gave it to the Reds. The goal later decided the outcome of the match as both sides couldn't score a single goal after that.
6. "I think he is one of these people who is a voyeur. He likes to watch other people. There are some guys who, when they are at home, have a big telescope to see what happens in other families. He speaks, speaks, speaks about Chelsea"
Jose Mourinho on Arsene Wenger after he was spotted talking about Chelsea as a team and their management. Mourinho goes wild by saying that Arsene is a voyeur and should not barge his nose into others' matters.
5. "The only club where her husband replaced me was at Inter Milan, where in six months he destroyed the best team in Europe at the time. And for her also to think about me and to speak about me, I think the lady needs to occupy her time, and if she takes care of her husband's diet she will have less time to speak about me"
Jose Mourinho says the above words when Rafael Benitez's wife Maria trash talks about Jose in a news interview. Jose spits facts about Rafael never succeeding him in all his career except for the time in Inter Milan.
He also adds to it by saying that Rafael destroyed the finest team in Europe at that time. And lastly, he says that Maria has a lot of free time to comment on such matters. Maybe she should take care of her husband's diet who was not in great shape.
4."It's not important how we play. If you have a Ferrari and I have a small car, to beat you in a race I have to break your wheel or put sugar in your tank"
When Jose Mourinho was ridiculed for his physical and aggressive playstyle by Inter Milan, he replied by saying that this is how we are supposed to play with the players and management he is provided.
He also compares this by referencing his players as small cars and the other teams as Ferrari. And says that to win with this small car the only way is to break the wheels of Ferrari or adulterate its fuel.
3. "Why have Chelsea suffered so much since I left? Because I left"
This was the reaction of former Chelsea manager Jose Mourinho on Chelsea slacking Luiz Felipe Scolari just after 7 months with the team. Jose said that Chelsea has suffered since he was removed from the managerial role of the team in 2007.
2. "It is omelettes and eggs. No eggs – no omelettes! It depends on the quality of the eggs. In the supermarket, you have class one, two or class three eggs and some are more expensive than others and some give you better omelettes. So when the class one eggs are in Waitrose and you cannot go there, you have a problem"
This is Jose's one of his most famous quotes where he compares the players to eggs at the supermarket when asked about his transfers for the season. Mourinho goes with an abrupt start by questioning the press about eggs and omelettes.
He then continues to tell about different types of eggs and the omelettes produced by them. He also talks about money on different types of eggs and indirectly says about the lack of funds to him to recruit new good players.
1."I have top players and, I'm sorry, we have a top manager. Please do not call me arrogant because what I say is true. I'm European champion, I'm not one out of the bottle, I think I'm a special one."
Even a non-Chelsea fan remembers this press conference when Jose talked after his appointment as the manager of the Chelsea team in 2004 for the first time. He talks about the synergy and the like mentality of the players, club and him.
He also boasts about him being a European Champion and the top manager in the scene. He adds to it by saying that he is not ordinary, he is a special one.
Read Next:
Top 10 players with the most assists in La Liga history
Top 10 most handsome black footballers of all time featuring Romelu Lukaku and Paul Pogba
Who is Trent Alexander-Arnold's girlfriend? Know more about Hannah Atkins
Add Howdy Sports to your Google News feed.