Cristiano Ronaldo of Manchester United has been charged in connection with an incident that occurred after the final whistle in a Premier League match against Everton.
Manchester United striker Cristiano Ronaldo has been charged by the FA for an incident that occurred after his team's match against Everton last season.
The attacker was charged with a violation of FA Rule E3 following Manchester United FC's Premier League match against Everton FC on Saturday, April 9, 2022. It is claimed that the forward's behaviour after the final whistle was inappropriate and/or violent.'
United has released their own comment. "We note the FA announcement in relation to Cristiano Ronaldo. We will be supporting the player in his response to the charge," it reads.
Ronaldo was admonished by police following an incident in April in which he appeared to smash an autistic boy's phone to the floor. The forward eventually apologised to the 14-year-old.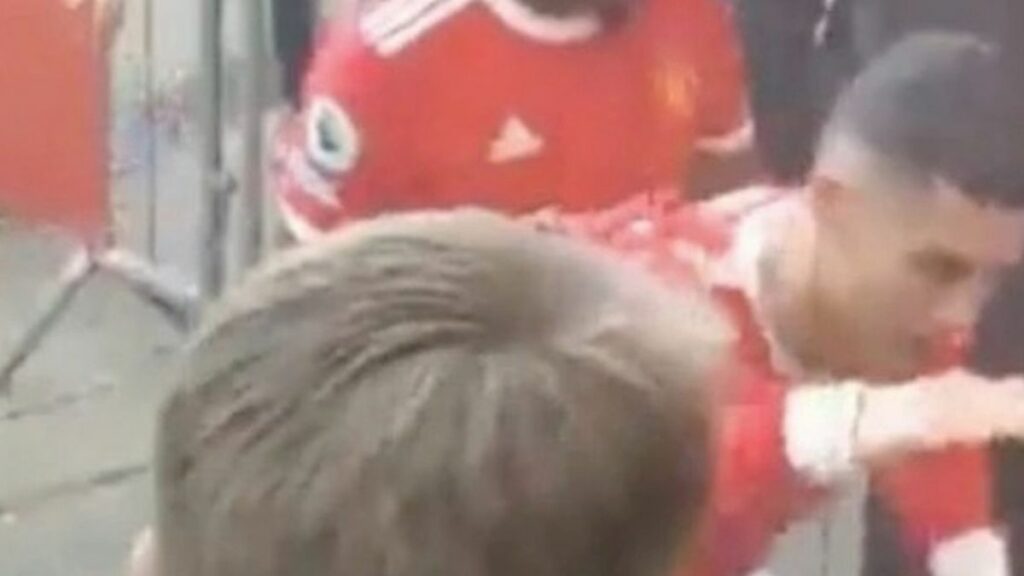 "We can confirm that a 37-year-old man voluntarily attended and was interviewed under caution in relation to an allegation of assault and criminal damage," "Merseyside Police issued a statement. "The allegation relates to an incident following the Everton v Manchester United football match at Goodison Park on Saturday 9 April.
"The matter has been dealt with by way of conditional caution. The matter has now concluded."
The incident occurred following United's 1-0 loss at Goodison Park. Ronaldo played the entire 90-minute game, which was decided by an Anthony Gordon goal for the home team. It was one of five defeats in the last eight games for the Old Trafford club, who finished the season outside of the Champions League places.
"At the end of the game, the United players began to leave." We were just by the tunnel, and my son was filming everything. "Then Ronaldo just walked by, in a terrible, awful anger, and smashed the phone out of his hand," the mother of the boy involved stated at the time.
"You can see by the bruise that he's made contact. I was crying, I was shook up, Jacob was in complete shock – he's autistic and he's got dyspraxia as well, so he didn't really digest what was happening until he's come home. He's really upset and it's put him off going to the game again. We had an absolutely brilliant day up until those final few seconds."
The Manchester United star has previously given his own statement. In it, he apologised for his behaviour and invited the boy in question, Jacob Harding, to a game at Old Trafford.
"It's never simple to deal with emotions in difficult situations like the one we're in, "According to Ronaldo. "Nonetheless, we must always be respectful, patient, and set a good example for all of the young people who enjoy the wonderful game.
"I apologise for my reaction and, if feasible, invite this supporter to witness a game at Old Trafford as a demonstration of fairness and sportsmanship."
Add Howdy Sports to your Google News feed.