This season, the unity of the Paris Saint-Germain club has been seriously threatened by the relationship between Kylian Mbappe and Neymar, which has "gone from cool to polar."
According to reports, Mbappe is not at all interested in the Brazilian joining the team, and 30-year-old Neymar is "amazed by the influence the 23-year-old France attacker has been granted."
This is especially true now that PSG spent a fortune convincing Mbappe to reject Real Madrid and sign a contract deal in the summer.
According to L'Equipe, since the season's beginning, the two's friendship has rapidly deteriorated.
They claim that Mbappe would not have objected to the transfer of Neymar, who has been with the French champions since 2017, over the summer when the team was being reorganised by new football director Luis Campos.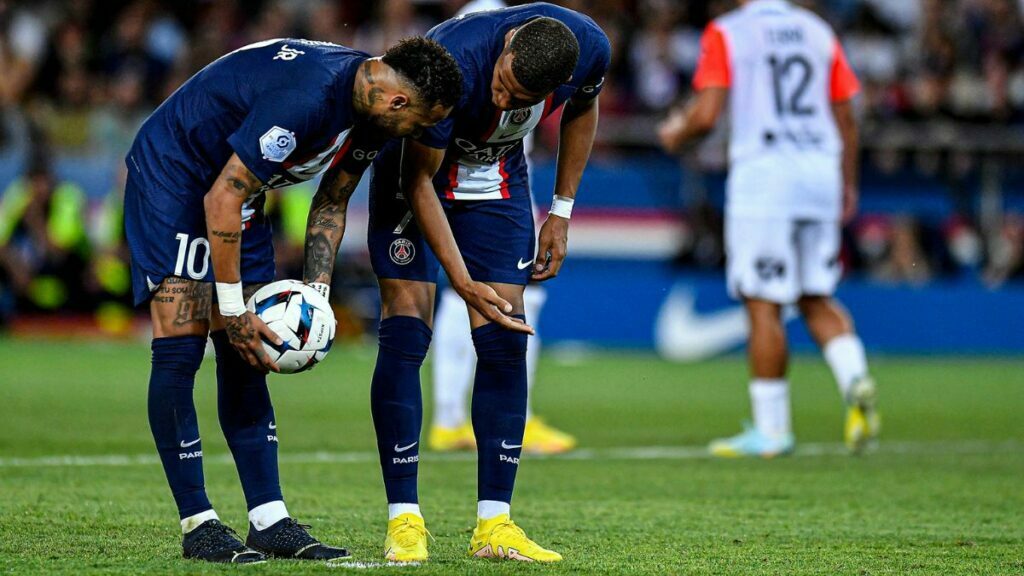 Neymar, however, is now persuaded that Mbappe was a key player in the attempt to convince the management to transfer him because that departure did not materialise.
While the two players may put on a happy front in public to act as though everything is normal and can celebrate goals together, rumours suggest that things have become quite tense behind the scenes.
According to L'Equipe, Lionel Messi has been serving as a sort of middleman to keep PSG's season on track.
During the most recent international competitions, neither player directly addressed the issue, but much could be inferred from their silence.
After France defeated Austria, Mbappe stated, 'I have a lot more freedom here [with France]. In Paris, it's different, there isn't that. I am asked to do the pivot, it is different.'
Following Brazil's victory over Ghana in Le Havre, Neymar was questioned about his relationship with Mbappe. With Kylian? he responded. ' before leaving the interview room.
When PSG defeated Montpellier 5-2 in August, there was an argument between the two players on the field about the penalty responsibilities.
Mbappe believed he would get another chance when PSG was given a second penalty because he had previously in the game missed one.
Neymar, though, grabbed control and scored from 12 yards out. Later, Mbappe would score a goal but choose not to celebrate, annoying his teammates.
In the opening few weeks of the season, both players have been prolific goal scorers, with Neymar scoring 10 goals across all competitions and Mbappe scoring nine.
Their goals have been crucial in Ligue 1's unblemished start, which has given PSG a two-point lead going into this weekend's home match against Nice.
They defeated Maccabi Haifa and Juventus to start their Champions League campaign.
Add Howdy Sports to your Google News feed.