Naomi Osaka who is a four-time Grand Slam winner and the richest female athlete of 2020 revealed that she wanted to quit tennis during her phase of depression.
A biography on Naomi titled "Naomi Osaka: Her Journey to Finding Her Power and Her Voice" authored by sportswriter Ben Rothenberg is set to release in January 2024. The biography explores Osaka's struggle with mental health and depression.
Australia!

My forthcoming book NAOMI OSAKA is available to preorder at heaps of places!

Heaps!

Dymocks: https://t.co/qG2ACGZU0T
QBD: https://t.co/fjnZ2CyNhh
Booktopia: https://t.co/HNVQZk8Vbt
Your Bookstore: https://t.co/CwZgA3ByBT
Love Your Bookshop: https://t.co/yxlzOH1eSm pic.twitter.com/LzptvAdxyN

— Ben Rothenberg (@BenRothenberg) November 20, 2023
Naomi Osaka was introduced to tennis by her father at a very early age. The 1999 French Open inspired his father to teach his daughters tennis when he saw the Williams sisters compete. He was driven by seeing how Richard Williams trained his daughter to become one of the greatest players in tennis.
Her motivated father did everything possible to make his daughters professional tennis players. As a result, Naomi Osaka has won four Grand Slams and achieved so much in her short career to date.
But, things were not the same for Naomi Osaka. She has struggled with depression owing to parental pressure to play tennis. She came to a point where she wanted to buy a farm and totally disconnect herself from tennis. 
"I just woke up one day in Charlestone before one of my matches thinking what is the point of my life…..I was thinking, should I just go buy a farm and grow crops. And then I had to go play my match and I was thinking in my head-like, wow, I hope this girl beats me so that I don't have to be here anymore."

-the autor quotes Naomi Osaka
In a recent interview, she mentioned that she began experiencing depression after her win at the 2018 Indian Wells Open. It persisted for a long period of time and she was just unsure about her feelings.
---
"It would be great for the sport to see her back at the top"- Martina Navratilova on Naomi Osaka's comeback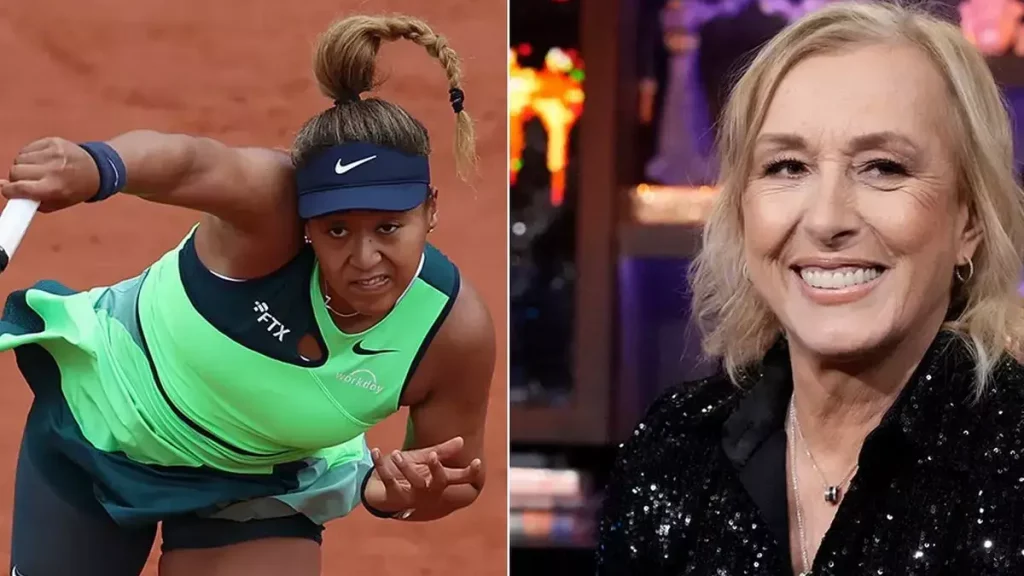 Martina Navratilova has high hopes for Naomi Osaka as she makes her comeback at the Brisbane Open.
Naomi Osaka has not played any tennis this season after she withdrew from the 2023 Australian Open due to pregnancy. She gave birth to her daughter 'Shai' in July this year. She started training a few weeks later to make a comeback in 2024.
But the 18-time Grand Slam winner urged Osaka not to rush for a comeback. Osaka is unranked at the moment following her absence from the court to which Navratilova said that it would take some time for Osaka's confidence to start flowing again.
"After the layoff, its going to take her time to get her match legs underneath her, the confidence flowing again. I just hope she takes it slower, rather than too fast."

-Martina Navratilova on Naomi Osaka in an interview
Navratilova hopes to see her in the mix in March next year, at the Sunshine Doubles. She said that it would be good for tennis to have Naomi Osaka fighting at the top once again and being back to her "amazing self".
Add Howdy Sports to your Google News feed.