Kylian Mbappe removed an Instagram post that appeared to criticise Christophe Galtier, the manager of Paris Saint-Germain.
In a 0-0 draw with Reims on Saturday night, the league's top team struggled to find the back of the net for the first time this year.
Late in the first half, PSG defender Sergio Ramos was dismissed for arguing with referee Pierre Gaillouste, which didn't assist the opposition.
Without Neymar and Lionel Messi on the wings, Mbappe opened the game in the front.
After getting hurt during Wednesday's 1-1 tie with Benfica, Messi was unable to play, and Neymar entered the game just before the hour mark.
Instead, the 23-year-old was paired with Pablo Sarabia and Carlos Soler, who were unable to make a breakthrough.
Mbappe shared a photo of himself on social media with the caption "pivot gang." That is an allusion to the France international not wanting to play up front alone, claims Get French Football News.
Mbappe plays up front alongside Olivier Giroud rather than out wide for the national squad.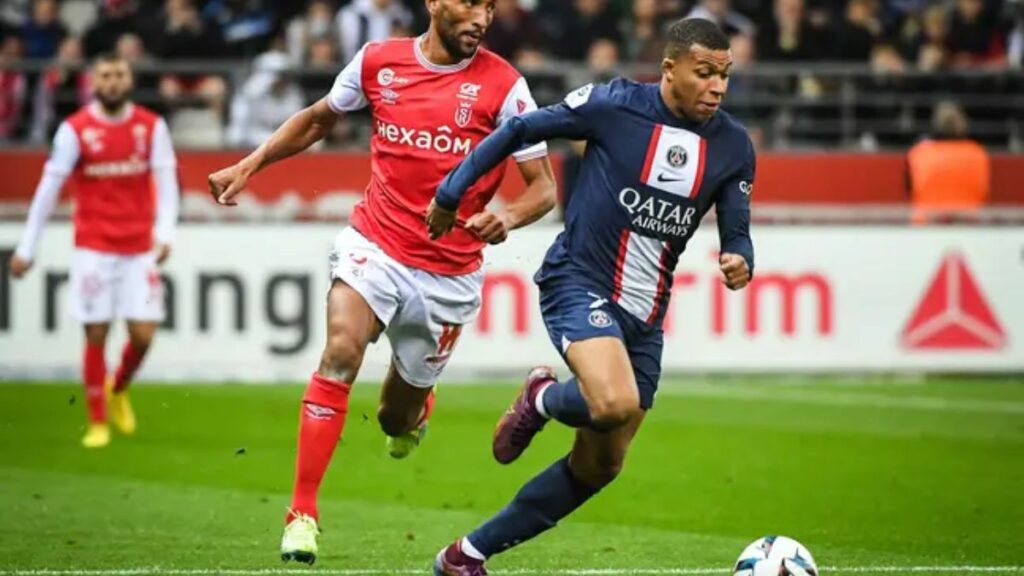 Mauricio Pochettino was replaced by Galtier in the offseason, and he brought a new tactical system with him.
Because he uses a back three and wingbacks, his star-studded trio has greater freedom to advance.
However, it didn't work against Reims, as Galtier described Mbappe as a "orphan" in attack when neither Messi nor Neymar were there.
"When Messi or Neymar don't start obviously that changes the way we play and can lead to us maybe losing balls that lead to a few jitters and hand confidence to the opposition," the 56-year-old told Ligue 1's official website.
"Kylian Mbappe was a bit like an orphan without Leo and Ney, as I suspected. I thought that might change as the game went on.
"Ney didn't start the match because he has played a lot recently. Obviously, when he came on we saw how good a relationship they have and that is why our second-half performance was better despite us being down to 10 men."
The previous summer, Mbappe agreed to a hefty new contract with PSG, making him one of the highest-paid footballers in the world.
He has 11 goals this season across all competitions, and this winter in Qatar, he will try to win his second World Cup.
PSG will play again on Tuesday against Benfica.
Add Howdy Sports to your Google News feed.