Manchester City takes on Manchester United in the Premier League on Sunday, and Pep Guardiola is scheduled to talk to the media.
Pep Guardiola has issued a warning to Manchester United manager Erik ten Hag and defender Lisandro Martinez.
Pep Guardiola will address the media on Friday afternoon before of Manchester City's rivalry match against Manchester United.
In the Premier League, City is presently one point behind Arsenal. They won both derbies last season and can count on Erling Haaland to continue his record-breaking start to his Blues career this season.
United, on the other hand, maybe a different prospect this season after winning their past four Premier League games. Under Ole Gunnar Solskjaer, they last won five consecutive league games in April 2021.
Pep Guardiola is expected to brief the media on who will be available for Sunday's match at the Etihad. The major uncertainty is John Stones, who was injured while representing England.
Pep Guardiola expects Manchester United to give Manchester City a good test in Sunday's derby when he will face Erik ten Hag for the first time.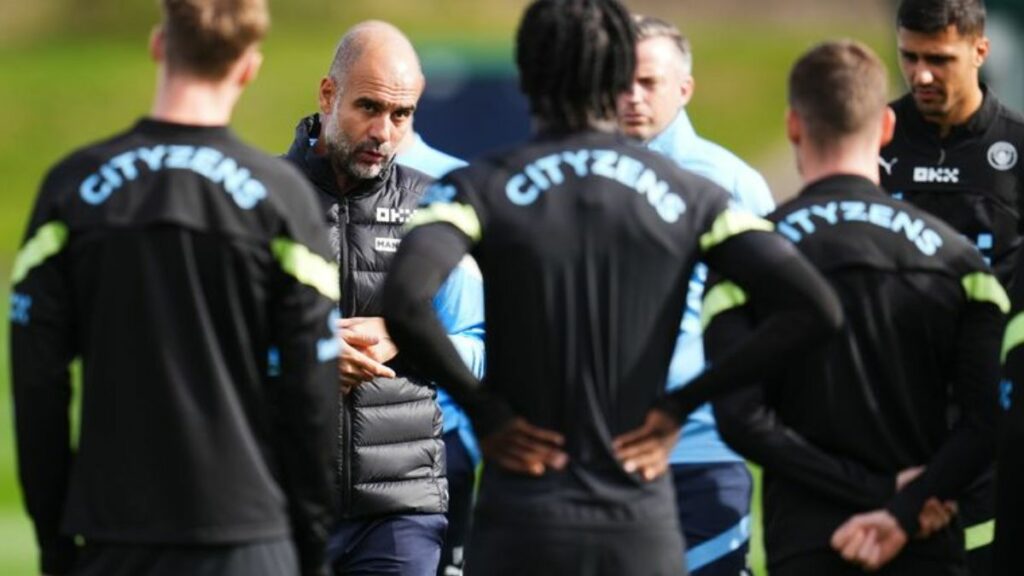 Guardiola and Ten Hag worked together at Bayern Munich while the former was manager, and they have previously praised each other. Guardiola has indicated ahead of Sunday's first derby of the season that he has been impressed by United's development in a short period under Ten Hag, urging his City players to be prepared for a difficult encounter.
United have made a number of new acquisitions this summer, notably, Argentine defender Lisandro Martinez, who Guardiola believes will prove dangerous if City underestimates him only because of his height.
"Always I expect the best," Guardiola said of Ten Hag's United. "The quality they have has been clear, they got very good results against top sides, Southampton, Arsenal at home, Liverpool at home. The momentum is there.
"I don't have to say anything before big games, there are plans to attack and defend and that's all, always I believe it's a big opportunity to express our skills they have, in front of thousands, millions of people. We do it for them, we be ourselves, what we are as a football player.
"The best way is to be yourself and try to show as much as possible. Don't be scared, be up front and try to play good, if you do the consequences will be victory. I prefer to be active rather than reactive. My teams have always been like this."
"Erling is taller that's for sure but it's not just size," Guardiola said. "I like when people underestimate players for the size. He can tell them 'I'm here and a good player'. He's a great player, good mentality and aggressive. United spend this money, Erik knows him, and there's no doubt about him. It's not the first time he's played strikers who are taller, I'm sure there are plenty in Holland, but of course in the boxes, crosses, Erling is taller so we'll see what happens."
And Guardiola anticipates another fantastic atmosphere at the Etihad, even though the build-up to huge games like these is less intense than it was in Spain, when he played and managed in several El Clasico matches.
"In Spain, the days before more is more noisy, more media and everything, In Germany and here it's perfect, you can work. It's important, big rivalry in the city, try to figure out what we are going to do and what we can do to beat them. You don't have to make an extra emotion, it is what it is. The stadium will be full, supporters behind us, they know we'll do our best.
Add Howdy Sports to your Google News feed.