Thibaut Courtois of Real Madrid struggled to disguise his disappointment as colleague Karim Benzema won the 2022 Ballon d'Or.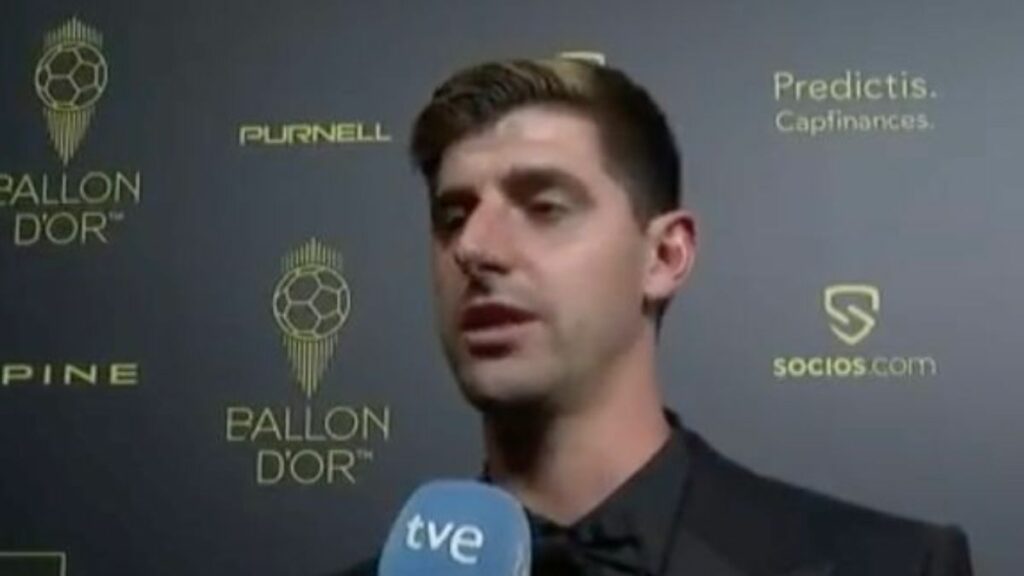 Courtois and Benzema were both significant players for Real Madrid last season, when they won the La Liga title and the Champions League double under Carlo Ancelotti. In the glamorous event in Paris on Monday, France international Benzema won the Ballon d'Or for the first time in his career.
Why did Thibaut Courtois shows his anger after the Ballon d'Or?
Former Liverpool striker Sadio Mane finished second, while Manchester City midfielder Kevin De Bruyne finished third. Meanwhile, Courtois earned the Yashin Trophy as the best goalkeeper last season.
Despite his amazing brilliance last season, which included a man-of-the-match performance in the Champions League final against Liverpool, the Belgium international had to settle for seventh place in the overall Ballon d'Or rankings.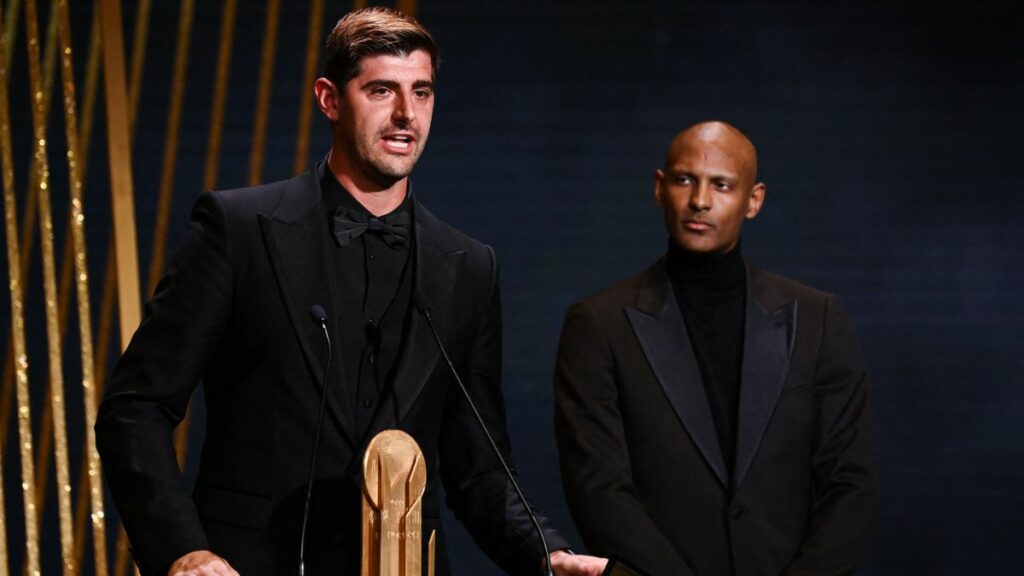 After the prizes were handed out, Courtois tried to disguise his sadness at failing to finish on the Ballon d'Or podium. Thibaut said, "I'm very happy for Karim Benzema. I'm not saying I would have won it, but I'm not even on the podium being the goalkeeper who won La Liga and the Champions League".
"It seems that scoring a goal is better than stopping it. It is a battle that remains to be won. Seeing the logic and knowing how they vote, I knew I would have no chance of winning it".
Thibaut Courtois further added, "It's impossible to win this award. I don't know if as a goalkeeper you can do more than what I did last year".
Iker Casillas, the former goalkeeper for Real Madrid, expressed his compassion for Thibaut Courtois during the awards ceremony.
The Spaniard wrote: "I'm really delighted for Thibaut Courtois!. He still doesn't understand what those who chose this prize are based on. He recently came under fire for jokingly coming out as homosexual on Twitter.
Casillas' best performance in the Ballon d'Or was fourth in 2008, while Bayern Munich and Germany icon Manuel Neuer reached third in 2015. Lev Yashin is still the only goalkeeper to have won the trophy, having done so in 1963.
Add Howdy Sports to your Google News feed.