Darwin Nunez has acknowledged that he 'doesn't comprehend' Jurgen Klopp's team talks and that he relies on the club's Spanish and Portuguese-speaking players to act as translators.
The Liverpool striker joined the club in the summer and has made an outstanding start to life at Anfield, scoring twice and assisting once in his first two games.
Much was made of his goal in Liverpool's Community Shield triumph against Manchester City, a game in which Erling Haaland failed to make an impression – but the attackers' fortunes have since shifted radically.
Since then, Liverpool's record £85 million acquisition has struggled for goals, with a three-match ban and an injury interfering with his ability to adapt at the club.
The 23-year-old possesses all of the necessary attributes to make a success on Merseyside, but he confesses that he is currently overly reliant on his Spanish-speaking colleagues.
Nunez talked to the Spanish media following the Reds' Champions League group stage win against Rangers, in which he performed well but once again failed to score.
When asked about Klopp's game plan, Nunez told the newspaper El Pais,
"The truth is that sincerely in his talks I do not understand anything.
Nunez then clarified: "Afterwards I ask my teammates what he says.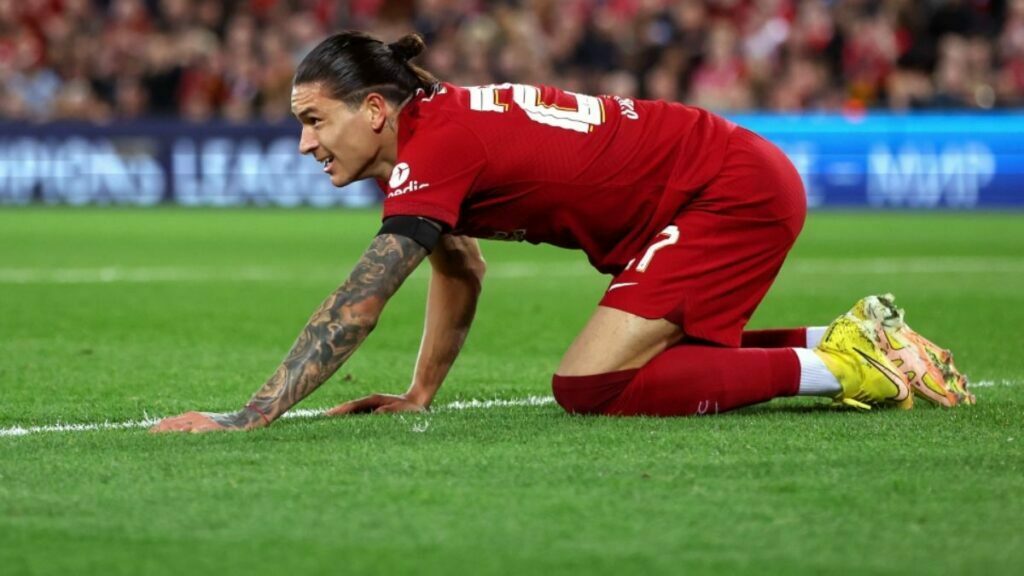 "But I think he is very clear about his game, he asks us to do simple things, not to be afraid to play, to be confident.
"And then when it's time to lose the ball, he wants us to press. That's what he always asks."
Thiago looks to be performing a role at the club other than being Liverpool's midfield creative mastermind, as he was spotted in an embrace with Nunez after the win against Rangers, maybe hinting at his involvement in settling the new man.
And, following Nunez's two years at Benfica, it appears Liverpool's Portuguese-speaking players' staff is also assisting in breaking down the language barrier.
When asked how he's adjusting to life in England, he said, "Sometimes I feel a bit indecisive, I don't feel very confident, but as training sessions and matches go by, [it will improve]."
"The coach himself, like Pepe [Pepijn Ljinders] and Vitor [Matos], always gives me confidence, then there are the Portuguese [speaking players] who always interpret for me, and then I have my teammates who chat to me and advise me to remain calm."
"When they talk to me, I relax because I know they will always back me up if I do anything bad."
Add Howdy Sports to your Google News feed.