Holger Rune felt that "Paris has the best crowd" when he was asked about the support from the spectators.
Holger Rune played his round of 16 match against Daniel Altamaier at Paris Masters earlier today. It was a smooth victory for the Danish player as he won in straight sets 6-3, 6-3.  
Coming to this year's edition of the tournament, Holger Rune is the defending champion in Paris. He defeated Dominic Thiem in the first round in three sets. He defeated Daniel Altamaier in straight sets in the second round. And now we are all set to watch a rematch of the previous edition's final in the next round. He will face the 24 Major winner Novak Djokovic. He defeated Djokovic in three sets 3-6, 6-3, 7-5 last year.
This year, continuing his great run in the season so far, he is looking to make a place in the top 8 to qualify for the Finals. The ATP Final has already ticked 6 players for this edition and two more places are to be filled.
Rune was going through a dry patch since the 2023 Wimbledon Open until the Swiss Indoors at Basel. He hired Boris Becker as his coach in October and the partnership is already showing great results. He reached the semifinal at Swiss Indoors and so far looking good at Paris Masters too. He would be eying for the trophy once again and make a place in the year-ending finals. 
In a post-match interview after his win against Daniel Amtamaier, he was asked how he felt about the support from the spectators. And his response instantly made him the favorite among the Paris audience.
"I have been to a lot of places so far in my career, but for me, Paris is the best crowd. It is the most encouraging."

-Holger Rune in an interview with Rolex Paris Masters
🎙️ "For me, Paris is the best crowd." @holgerrune2003 #RolexParisMasters pic.twitter.com/QBe9QQByTl

— ROLEX PARIS MASTERS (@RolexPMasters) November 3, 2023
---
Holger Rune opens up on the changes suggested by Boris Becker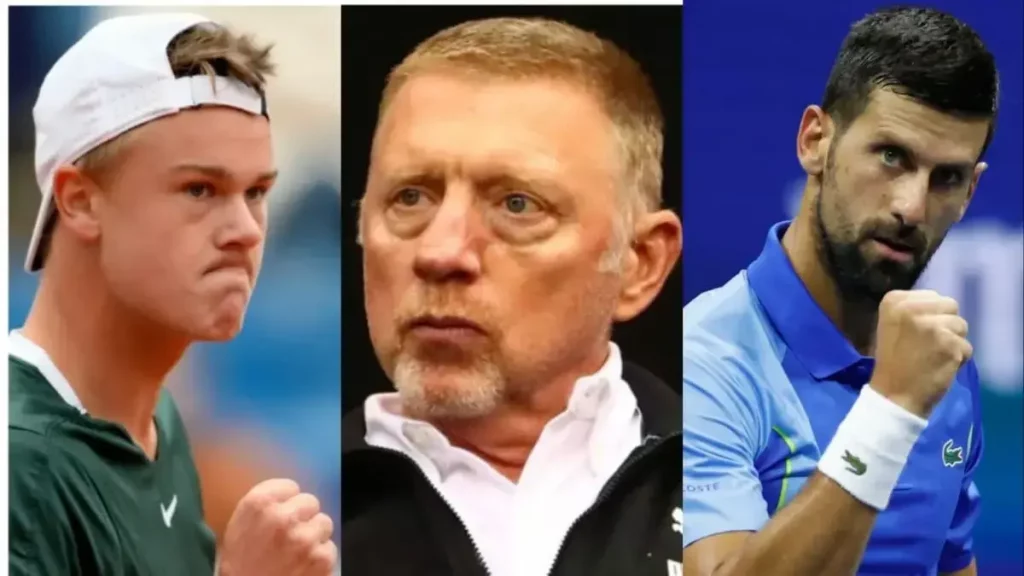 Holger Rune is fortunate to have Boris Becker as his coach at this time of the year.
The ATP 500 tournament in Basel was the first tournament for the pair and it was a huge success as he managed to reach the semifinals. He made some changes suggested by his coach and is testing against his top opponents. He has made it to the quarterfinals and will be up against Novak Djokovic.
"It has been great working with Boris so far, what we are working on is what you see on the track. There were some adjustments we made to get back on track a little more. I was willing to make those small changes and I played a little better in Basel, I was fighting very well. I haven't found my best level yet, but I'm definitely improving."

-Holger Rune in an interview with the ATP Tour
Boris Becker coached Djokovic from 2013 to 2016 and it will be a battle between his two students. After pairing with Becker, Rune not only hopes to end this season on a high but also try to win a Grand Slam in the future.
Add Howdy Sports to your Google News feed.