Aaron Ramsdale, the goalkeeper for Arsenal, has been praised by Ben Foster on his YouTube channel as being ideal for the way the Gunners play.
The way Ramsdale has performed for Arsenal since joining the North London club has really impressed the former Manchester United goalie.
The 24-year-old England goalkeeper left Sheffield United in the summer of 2021 and signed with the Gunners for £24 million (The Athletic).
Foster said about Ramsdale: "I think he is that front-footed confident goalkeeper that someone like Arsenal need. He fits the mould perfectly as well. He is young, hungry, good to go."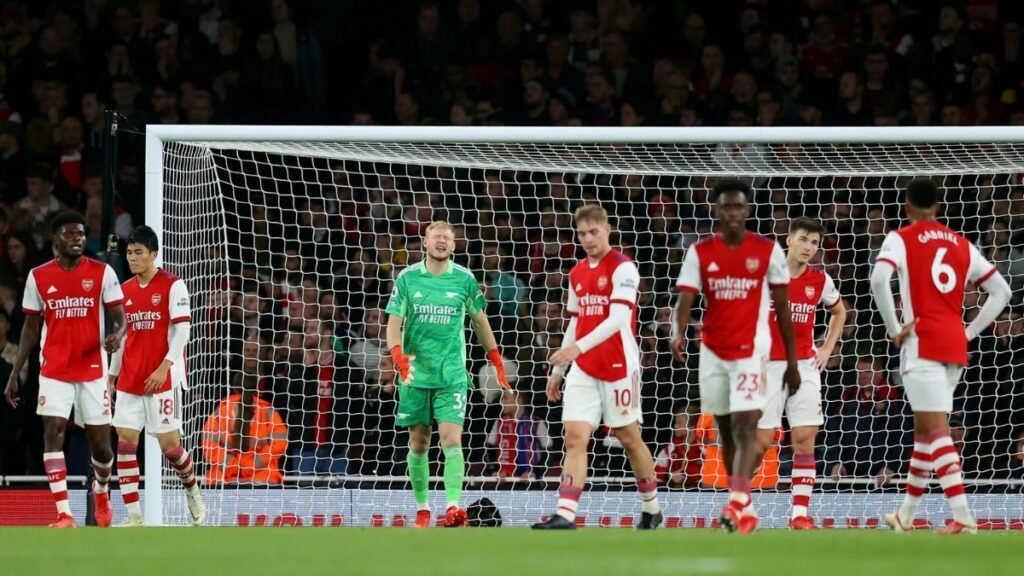 Ben Foster, a former Manchester United and England goalkeeper, quits at 39.
Ben Foster, a former Manchester United and England goalkeeper, has announced his retirement at 39. On his YouTube account, Ben Foster announced the news. He also disclosed that Newcastle offered him a contract. He explained why he decided to hang the gloves by citing family matters.
The former football player turned YouTuber announced his retirement in a video titled "It's time to say goodbye" uploaded to his YouTube account. Foster gave his fans the momentous news via video, saying that the time had come for him to make his retirement announcement.
Foster claimed he respected Newcastle but went with his gut. The native of Leamington Spa stated his admiration and passion for Newcastle and claimed it would have been amazing to collaborate with Nick Pope, the team's goalie, whom he laudably referred to as "Popey." Foster praised their goalkeeper coach, Adam Bartlett, as a great man and expressed his respect for him. The fact that they had a British core of players, including the manager, made him think he would have had a great time there.
He earned eight Three Lions international caps throughout his career and collected three League Cup victories while playing 536 senior club matches. He also took part in the 2014 World Cup team.
Ben started playing football in 2000, and his most recent club was Watford. He has also played for West Bromwich Albion, Manchester United, Watford, and Birmingham City. This summer, Ben was let go by Watford since his contract was up. He declined a suggestion that he go to Newcastle and declared his retirement.
Add Howdy Sports to your Google News feed.