Manchester City's supporters started chanting "double digits" right after the team's sixth goal, which helped them defeat Manchester United 6-3 on Sunday at the Etihad stadium.
These same City supporters suddenly turned their backs on the field, embraced one another's shoulders, and leapt up and down to celebrate "The Poznan," a move they use to humiliate their defeated opponents.
There were enough awkward and unpleasant moments in just one day for Manchester United to last an entire season.
Many of their out-of-town supporters found it to be too much to handle; some even fled the stadium before halftime when they were down 4-0; by the time the game was over, the away end was only slightly more than half full. Simply put, it was agonising to see.
For United, it wasn't supposed to turn out this way. After winning their previous four Premier League games, they had approached the game with cautious confidence, but by the end, the defending champions had dealt them a brutal reality check.
When their next two Premier League games were postponed due to the passing of Queen Elizabeth II, United may feel resentful that they had lost the momentum of their brief winning streak after defeating Arsenal 3-1 at the beginning of September.
United had not competed in a Premier League match for over a month as a result, and it was evident in the opening 10 minutes, when City totally outplayed them.
City attacked United from the off, slicing through them with surprising ease, and after eight minutes, Phil Foden gave City a 1-0 lead. City had four attempts on goal in the first ten minutes and had they scored, the game would have been over.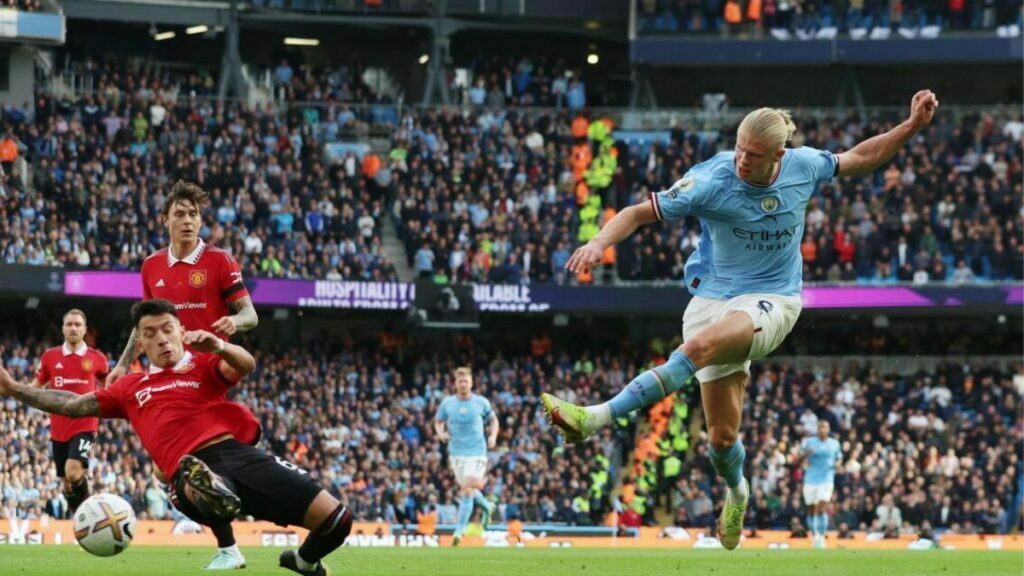 Manchester United was awful and continuously giving the ball away for pennies in risky situations, even if City was excellent. They were anxious and unable to even grasp the fundamentals.
Diogo Dalot and Tyrell Malacia, United's fullbacks, had both received yellow cards by the 23rd minute for fouls that indicated they were unable to handle the speed and directness of City's persistent onslaught.
On that occasion in west London, Manchester United acquiesced to their destiny passively, but here they mustered some resistance and recovered with a goal from Antony. It won't be much comfort to know that the strike was good—it was easily the best of the game.
Anthony Martial, who had replaced the unproductive Marcus Rashford after 59 minutes, scored twice more for United after City had increased their advantage to 6-1 and Haaland and Foden had both helped themselves to hat tricks.
Again, it wasn't much of a consolation for United because City had already had its fun and was winding down, but it did make the final score more respectable and bolstered Martial's confidence after being sidelined for a while due to injury.
Twitter Reactions
Add Howdy Sports to your Google News feed.