According to rumours, Manchester United is getting more and more optimistic that Cristiano Ronaldo will stay at the club until next summer.
After Man Utd failed to make the Champions League, the Portugal international made it evident to the Red Devils administration that he intended to leave Old Trafford during the previous transfer window.
The Man Utd striker's hopes were dashed, though, when only an unknown Saudi Arabian club made a firm bid for his services.
At the beginning of Erik ten Hag's leadership, rumours that Ronaldo had turned into a troublemaker at the club provided an unwelcome diversion.
However, a prior report published after the transfer market was closed said that Ronaldo's "attitude to training and games has been exceptional." while the international player for Portugal tried to understand what was going on.
The Manchester United striker's involvement beyond January has been questioned by recent rumours, but ESPN insists that the Red Devils are "sure" he "will stay at the club in January primarily because there is a dearth of interest in him."
Ronaldo hopes to make the most of his final years at the top and will attempt to depart in the winter transfer market if he can't get a regular spot in Ten Hag's side.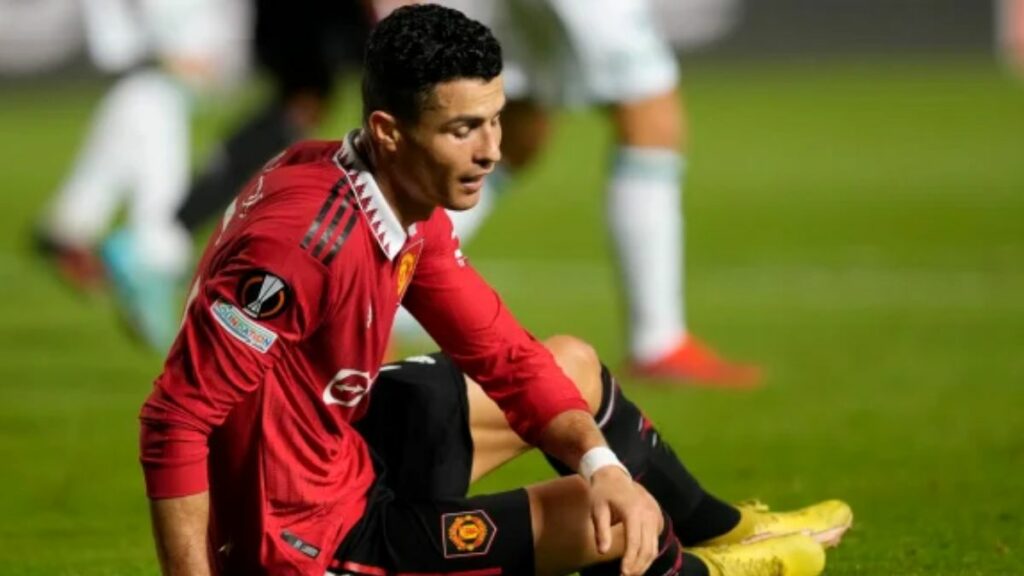 Despite reports that Chelsea would still be interested in the 37-year-old in January despite having already acquired Pierre-Emerick Aubameyang, ESPN notes that it is "still uncertain how much of a market there would be for the 37-year-old in January."
The report continues:
'Ten Hag is understanding of Ronaldo's situation but would be reluctant to let him leave in January. The Dutchman has already been told it is highly unlikely there will be money to spend until next summer, reducing the possibility that a replacement could be found for Portugal forward.'
Ronaldo has only started one Premier League match this season and was placed on the bench for their 6-3 defeat to arch-rivals Man City on Sunday.
And Man Utd manager Ten Hag said this week that Ronaldo gets "p*ssed off" when he doesn't go on the pitch.
Ten Hag said: "He's not happy that he didn't play Sunday, don't get me wrong, but the question was about his mood in training, where he's happy. Of course, he wants to play and he's p*ssed off when he's not playing.
"It's always about, you live by the day, you line up the strongest team you had, but there are differences and no one is the same in the team. I treat everyone with respect, but they have all different backgrounds, so I have to treat players to get the best out of them.
"When you are here, when you are happy, satisfied on the bench, this is not the club you have to be. Cristiano is really competitive, he is not happy when he is not playing, but I have to repeat, maybe you didn't hear, he is training well, he is in a good mood, he is motivated and he gives his best and that is what we expect."
Add Howdy Sports to your Google News feed.