Aurelien Tchouameni, the Real Madrid midfielder, has disclosed that Cristiano Ronaldo's 'Calma' celebration at Camp Nou was his first recollection of the El Clasico.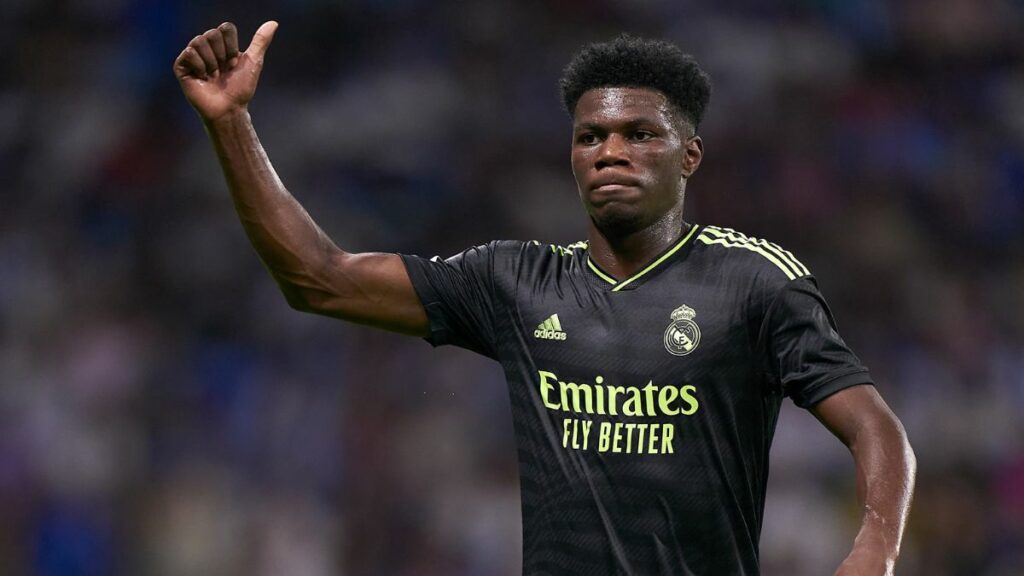 On October 16, Los Blancos will face Barcelona at the Santiago Bernabeu in one of the greatest matches in world football.
What has Tchouameni said about his first El Clasico experience?
Tchouameni, the Los Blancos midfielder, had this to say about his favourite moment in the match before the game. He said, "First memory of El Clásico? Cristiano Ronaldo's celebration asking for "calma" at the Camp Nou".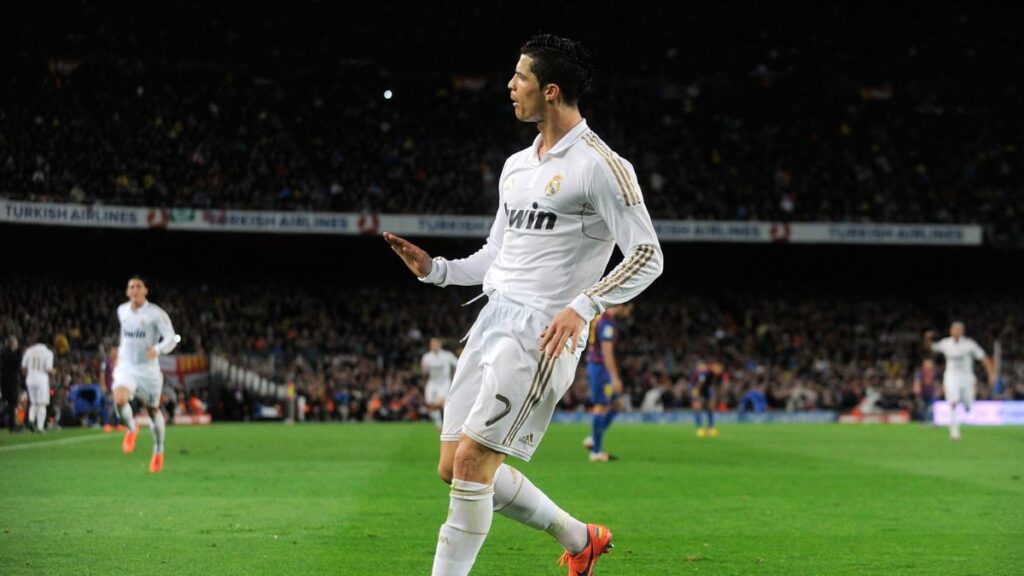 Tchouameni also said, "It's going to be a real battle against a good team. We have to be strong in all areas and show our quality if we're going to get the win. We're Real Madrid and we don't want to lose a single game. We're in good shape and we want to keep it up".
Tchouameni has been in excellent form for Real Madrid since joining the club in the summer for a fee of €100 million from AS Monaco. He has two assists in 12 games for his squad across all competitions.
Why did Ronaldo 'Calma' celebration in Camp Nou became so famous?
Throughout the years, there have been several historical events throughout the epic struggle. Few, though, can equal Ronaldo putting his team ahead against the Blaugrana at the Camp Nou and requesting that the spectators remain quiet.
During the 2011-12 season, Real Madrid and Barcelona were in a close competition for the La Liga title. Sami Khedira handed Los Blancos an early lead in a tight match at Camp Nou. However, Alexis Sanchez equalised for the Catalan club in the second half.
Ronaldo grabbed onto a fantastic ball from Mesut Ozil shortly after Sanchez's score. He then snuck around Spanish goalkeeper Victor Valdes to find the back of the net in style.
As the biggest star of the Madrid giants, he was usually met with hostility by the Barcelona audience. The comic villain implored his opponents' fans to remain calm as he performed an iconic goal celebration.
The victory clinched Los Blancos' bid to become Spain's champions. Jose Mourinho's team won the trophy that season after defeating Pep Guardiola's Barcelona.
Who will win the El Clasico on Sunday?
The El Clasico will be a crucial match because both sides are currently tied atop the La Liga standings.
Their performance in the UEFA Champions League, on the other hand, has been starkly different. Los Blancos have already qualified for the next round, while Barcelona are on the danger of being ousted in the group round.
Add Howdy Sports to your Google News feed.